Are Two Doors Better Than None? The 2-Door GMT 800 That Never Was
GM's switch to the GMT 800 platform, starting in 1999, was a welcome change. Gone would be the 11-year old GMT 400, and it's many variants - including 2-door and 4-door utilities, crew cabs, pickups, etc.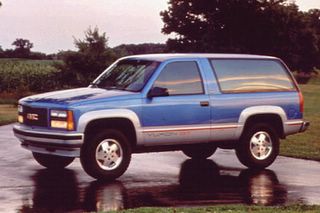 GMT 400 GMC Yukon GT

While 800 did even add a few variants of its own (namely the GMT 805), one body style was eliminated: the 2-door utility. Due to declining sales, and the increase of popularity in 4-door SUV's, the Tahoe and Yukon 2-doors didn't make a re-appearance on the new platform.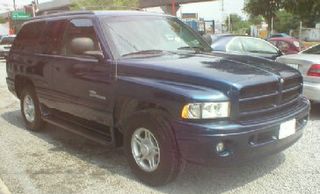 Mexican Market 2000 Dodge Ramcharger


At least not publically. But there were 2-3 vehicles built. While sales of full-size two door SUVs plummeted domestically, they still sold somewhat steadily in Mexico - hence Dodge resurrecting the "Ramcharger" name on a new 2-door export.

So, GM built a handful of 2-door Tahoe prototypes in 1999. The one you see here was one of the only models to remain in the Midwest, hanging around the Milford Proving Grounds and ultimately the Warren Tech Center.


GMT 800 2-Door Tahoe - 30 Minutes before Destruction

This prototype was finally scrapped in late 2004, and the photo above shows it's last moments before being sent to the scrapper.